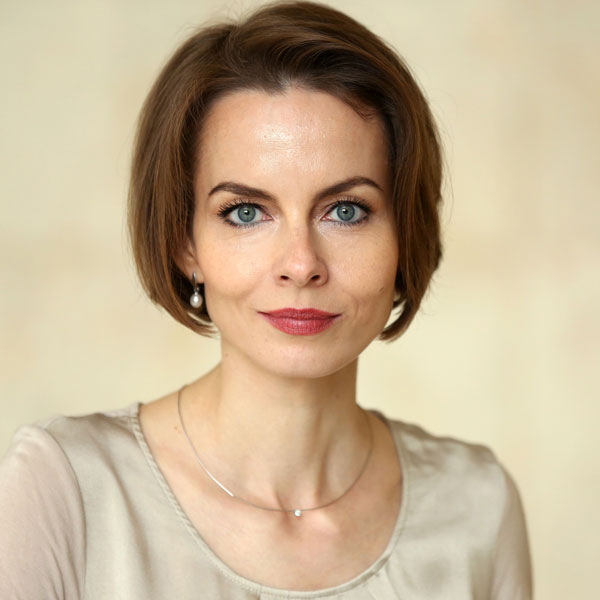 Lake City Journal, 28. Januar 2006
"Kaschenz is warm and expressive as her voice soars clearly and strongly to the high notes. ...Most importantly, Kaschenz and Attesti are a marvellous blend of talents, working together effortlessly. They are a charming couple whose enjoyment of music draws the audience into their world and enriches their appreciation of the classics"
Gary Schuster Director of the Menomonie Theatre , 2006 (Wisconsin, USA)
"It was one of the best performances ever presented on our stage. A few audience quotes for you: 'There was one piece as a duo in the first set when it seemed the audience applause exploded at the end of the number – very moving performance.' 'You absolutely must bring them back! How did you get them here in the first place?' 'We cried, that is how magnificent these talented, talented people are, we cried!' Thanks again and BRAVO! on a spectacular performance."
La Nazione, 2003
"She easily and instantly conquered the concert hall ("Circolo Artistico") with a graceful stage presence and beauty, which accompanied her extraordinary vocal skills. The young singer presented an unusual programmme, all designed to show well controlled colours and expressive tension. It was really fascinating. She found the exacting and intimate language of Händel (Piangerò la sorte mia…), the enchantment of Gluck (O del mio dolce ardor, aus Elena und Paride) and sang, outstandingly, pieces by Schubert, Fauré and Rachmaninov."
February 2013
Das Opernglas (The Opera Glass),
H. Walter
"Nozze di Figaro" 2012, Deutsche Oper am Rhein
"A spectacular Cherubino has been discovered with the young Annika Kaschenz. With her boyish stature she was able to plausibly encapsulate the pubertal hardships of the young philanderer and shone with a subtle and at all times clear mezzo voice."
December 3, 2012 Neue Rhein Zeitung /
Westdeutsche Allgemeine Zeitung,
Pedro Obiera
"Annika Kaschenz: The very young new member embodies an ideal Cherubino .... vocally in full bloom"
December 4,
2012 Theaterpur.net,
Christoph Zimmermann
"The cast of singers is top-notch … one would wish to embrace Annika Kaschenz's Cherubino again and again."
January 20,
2014 Rheinische Post,
Wolfram Goertz
Ballet evening B18, Deutsche Oper am Rhein on January 17, 2014 2nd and 3rd movements of Symphony No. 3, Op. 36 for soprano and orchestra ("Symphony of sorrowful songs") by Henryk Mikołaj Górecki "The mezzosoprano of Annika Kaschenz shines impressively, as if from another world."
Die Welt,
January 18, 2014,
Melanie Suchy
"It is only as the singer Annika Kaschenz... moves slowly across the stage that her proximity and her beautiful but never operatically-exaggerated singing breathe life into... individual dancers. "
Lüdenscheider Nachrichten January 24, 2014
Westfälischer Anzeiger, January 24, 2014, Pedro Obiera
"... the corps de ballet moves like a funeral procession, into which the excellent mezzosoprano Annika Kaschenz is also fully integrated. "
Francesco Chiari, Treviglio, Il Popolo, 20. Februar 2010
Stabat Mater, G. B. Pergolesi, Treviglio, 2010 "Die deutsche Mezzosopranistin Annika Kaschenz, gewandt und sorgfältig in der Interpretation, stand der helleren Stimme auf brillante Weise gegenüber, indem sie ihrem Timbre ein ebenholzfarbenes Leuchten verlieh, das wirklich Gänsehaut bereitete…"
Stefano Cortesi, 16 Februar 2010, L'Eco di Bergamo
"Bewundernswert die Darbietung der Solo-Sängerin, welche sich durch die intime stimmliche Reinheit und die Intelligenz des Ausdruckes, mit welcher der Text ausgeformt wurde, auszeichnete. Die Mezzosopranistin Annika Kaschenz hat eine natürliche und plastische Stimme voller Nuancen…"
Thomas Hag, 28. November 2014, Rheinische Post
"Eine Klangperle fand sich im Repertoire der beeindruckenden und vielseitigen Mezzosopranistin Annika Kaschenz, die von Wolfram Goertz am Klavier begleitet wurde: "Chiquillin de Bachin" von Astor Piazzola beispielsweise war ein wunderbares, melancholisches Stück Poesie in Musik."
Helmut Blecher, 16. Dezember 2008, Herborner Tageblatt
"…sie glänzte u. a. mit einem Mix aus Opernarien von Rossini, Bizet, Gounod…und erwies sich auch in Gestik und Mimik als vorzügliche Sängerin …Bei Bizets Carmen gerieten die Gemüter mächtig in Wallung und mit ihrer Interpretation des Jerome Kern Klassikers "Smoke Gets In Your Eyes" sorgte sie sogar für Gänsehaut-Stimmung"
Allgäuer Zeitung 16. Dezember 2008
"Ihre schöne, klare und voluminöse Stimme zeigte eine grosse Wandlungsfähigkeit in Technik und Stimmungsgehalt, überzeugte mit jugendlichem Schmelz bei einer Gounod-Arie ("Romeo et Juliette") ebenso wie bei geschwinden Koloraturen der Cenerentola (Rossini), der verführerischen Glut Carmens (Bizet) oder dem gefühlvollen Ausdruck bei Songs von Ennio Morricone und Jerome Kern."
Viktoria Selbert, WORMSER ZEITUNG, Rhein-Main Presse 28.08.2017
Annika Kaschenz machte den Auftakt mit der Arie des Orsini "Il segreto di esser felici" aus Donizettis Oper "Lucrezia Borgia". Ihr strahlender, zugleich höchst beweglicher wie eleganter Mezzo und ihre darstellerische Fähigkeit begeisterte vom ersten Ton an..." "in "Una voce poco fa" der Protagonistin Rosina, ließ Annika Kaschenz ihre große Stimme virtuos und dynamisch fein dosiert brillieren
20/01/2014 Rheinische Post, Wolfram Goertz
Ballettabend B18 in der Deutsche Oper am Rhein am 17. Januar 2014 
2. und 3. Satz der Sinfonie Nr.3 op. 36 für Sopran und Orchester ("Sinfonie der Klagelieder") von Henryk Mikolaj Górecki "Der Mezzosopran von Annika Kaschenz …leuchtete eindrucksvoll, wie von einer anderen Welt."
Die Welt, 18/01/2014, Melanie Suchy
"Erst als die Sängerin Annika Kaschenz, … langsam über die Bühne geht, beleben ihre Nähe und ihr schöner, nie opernhaft auftrumpfender Gesang …einzelne Tänzerinnen."
Lüdenscheider Nachrichten 24/01/2014/ Westfälischer Anzeiger, 24/01/2014, Pedro Obiera
"…das Corps de Ballett…bewegt sich wie eine Trauergemeinde, in die auch die exzellente Mezzosopranistin Annika Kaschenz voll integriert ist."
theaterpur.net, 19/01/2014, Marieluise Jeitschko
"Über den archaisch wirkenden sakralen Klängen,… erhebt sich die klare Frauenstimme der jungen Mezzosopranistin Annika Kaschenz. In einfacher Alltagskleidung und barfuß mischt sich die Sängerin unter die Frauen…."
Opernnetz.de, 18/01/2014, Jasmina Schebesta
"Die Mezzosopranistin Annika Kaschenz fügt sich in den Reigen der Tänzer ein und bindet ihren Gesang somit auch physisch wunderbar in das melancholische Gefüge ein."
H.Walter, Das Opernglas, 2/2013
Le Nozze di Figaro, W. A. Mozart, Deutsche Oper am Rhein, Dezember 2012 "Einen spektakulären Cherubino gab es mit der jungen Annika Kaschenz zu entdecken. Mit knabenhafter Statur wusste sie die pubertären Nöte des jungen Schwerenöters glaubhaft umzusetzen und glänzte mit einer subtilen, jederzeit textverständlichen Mezzostimme."
Christoph Zimmermann, Theaterpur.net, Theater, 04.12.2012
"Die Sängerbesetzung ist hochkarätig, …den Cherubino von Annika Kaschenz möchte man immer wieder umarmen".
Pedro Obiera, Neue Rhein Zeitung/Westdeutsche Allgemeine Zeitung, Kultur und Freizeit, 03.12.2012
"Annika Kaschenz: Der blutjunge Neuzugang verkörpert einen idealen Cherubino,... stimmlich in voller Blüte".
Lars Wallerang, Westdeutsche Zeitung, Düsseldorfer Kultur, 03.12.2012
"Annika Kaschenz spielt den kindlichen Pagen Cherubino keck jungenhaft… "
O. Zenner, Operapoint, Opernaufführungen in Deutschland, Heft 1, 2013
"Als erste erscheint, elegant und leichtgeschürzt Annika Kaschenz als Cherubino, wie sie sich mit "Non so piu cosa son – ich weiss nicht mehr, was ich bin", vorstellt. Ihren warmherzigen Sopran lässt sie besonders schön in den hohen Tönen erblühen".